ALL ABOUT AFDA / MARCH 2017
Three AFDA films selected as candidates for Student Oscars!
AFDA (The South African School of Motion Picture Medium and Live Performance) is proud to announce that the Johannesburg 4th year 2016 narrative film Incurable, directed by Darren Parker, 3rd year 2016 Cape Town animation film Husse Met Lang Ore, directed by Alme Swart and 3rd year 2016 Johannesburg documentary film Who Did I Raise, directed by Gift Mokoena, have been nominated as AFDA's candidate films for the 44th Student Academy Awards (Student Oscars).
AFDA ALUMNI & STAFF SET RECORD AT SAFTA'S 2017
Brett Michael Innes with one of his Golden Horns (photo by Jurgen Marx Photography)
After receiving a record number of nominations, AFDA alumni and staff set another record, winning 20 Golden Horns at the SAFTA's 2017, held at Sun City over the weekend. The feature film 'Sink', strutted off the red carpet with 5 Golden Horns, including the 'big one' – Best Feature Film.
[ AFDA ALUMNI NEWS ]
Movers - Shakers - Filmmakers - Game Brakers - Award Takers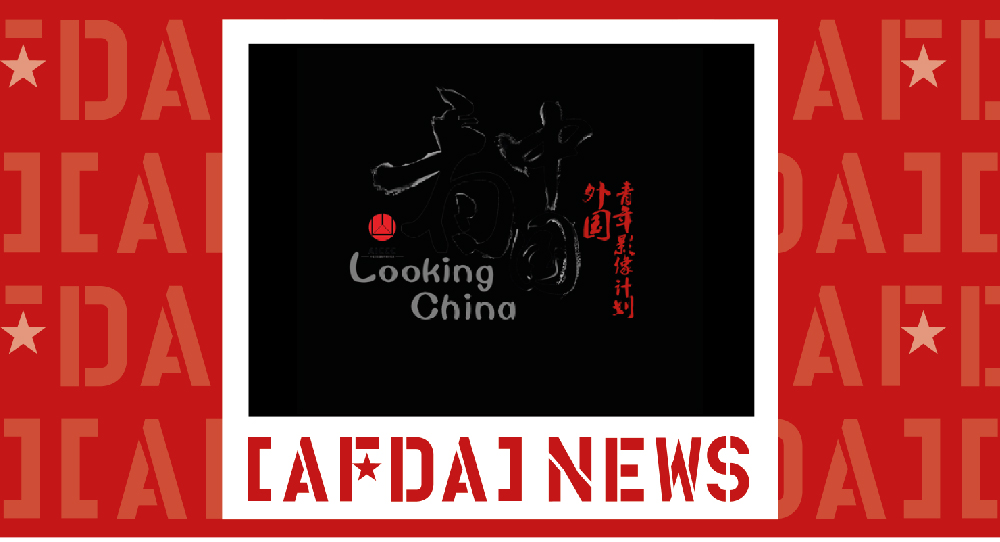 Three AFDA Alumni selected for Looking China 2017
hree AFDA alumni, have been selected to attend Looking China 2017. Aury Dunn, Maisha Mosala and Christian Grobbelaar will be traveling to Kaifeng...
Read more →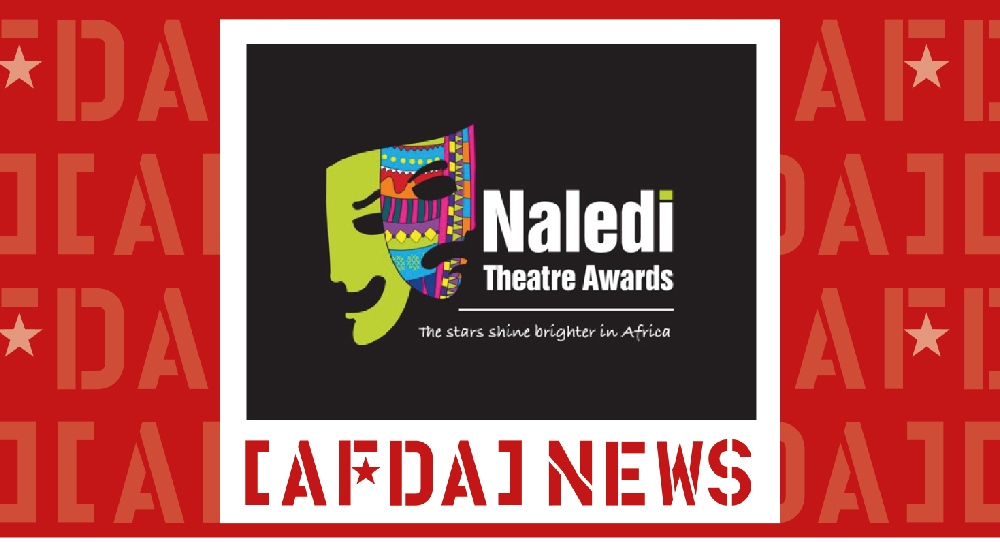 AFDA staff and alumni nominated @Naledi Theatre Awards
AFDA Cape Town Live Performance lecturer, Lara Bye, was nominated for the Best Director of a Play Award for Oskar...
Read more →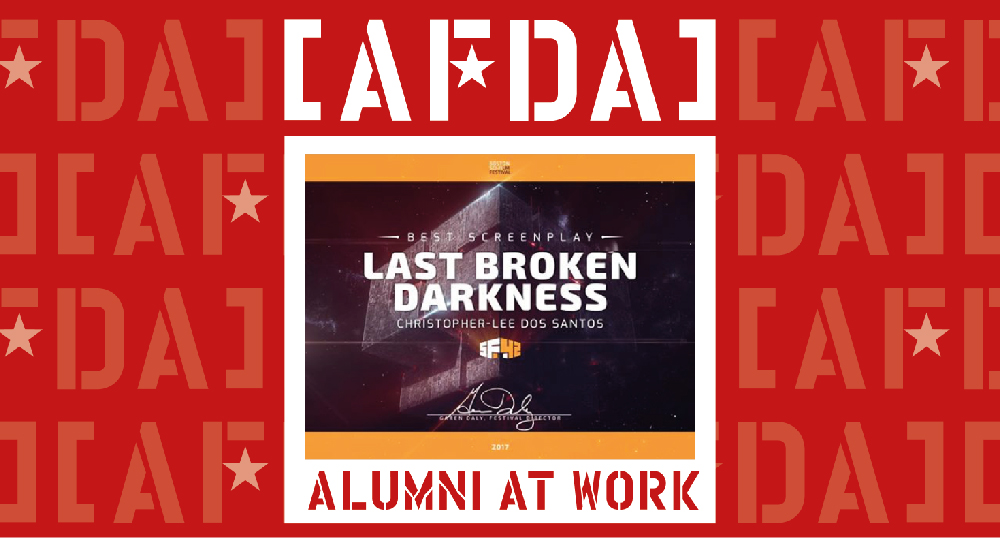 South African Sci-Fi film wins in Boston
AFDA Johannesburg alumnus Christopher-Lee Dos Santos, writer and director of the apocalyptic film "Last Broken Darkness"...
Read more →
[ AFDA films and students on the move ]
The Best of AFDA
AFDA films screening at Cannes Short Film Corner 2017
AFDA Johannesburg 3rd year 2016 experimental film, 'Scene' and AFDA Cape Town 3rd year 2016 graduation film, 'Darling, You're Mine...
Read more →
AFDA 2nd year films screen in Namibia
Two AFDA Cape own 2nd year films, 'Sold Out' and 'That was a long time ago', directed by Namibian motion picture student, Leon Mubiana, screened at the 2017 Namibian...
Read more →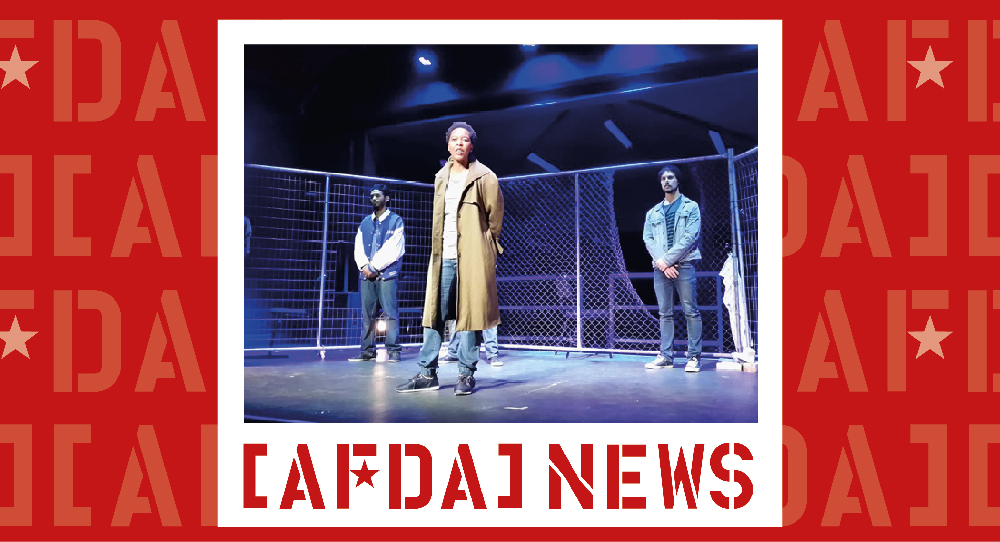 AFDA Live Performance graduates paving the way
AFDA Cape Town Live Performance graduates are rapidly and successfully finding their way into the...
Read more →
Join the AFDA Alumni Community Website

The future of the industry is about technology, community and progressing through online opportunity. AFDA invites you to join the AFDA ALUMNI COMMUNITY: an online platform where AFDA alumni, jobseekers and employers connect. It grants you access to the latest jobs available by employers in the entertainment and media industries or similarly post as an employer to access a talent registered on the site.

AFDA ALUMNI
Register as an alumni and create your individual profile and share your filmography. Search and contact fellow alumni. Find cast and crew. Find jobs.

EMPLOYERS
Register online as an employer to post job offers and gain access to profiles and filmographies of AFDA alumni currently seeking work.The AFDA Alumni Community website also gives you the opportunity to see the latest AFDA news, alumni news, alumni of the week, distinguished achievers and the latest awards won by alumni.

Registration is free. Sign up here: www.alumni.afda.co.za/#iloveafda
Join us on twitter: www.twitter.com/afda_alumni
Join us on facebook: www.facebook.com/afdaalumnicommunity/
Join us on Instagram: www.instagram.com/afdaalumni/

The AFDA Alumni Community is currently working with a upcoming local film festival to bring you an AFDA ALUMNI event later this year. It'll be around the theme of the future of the industry. Details to be announced soon! We are looking forward to having each and everyone of you aboard!